3 Simple DIY Hair Remedies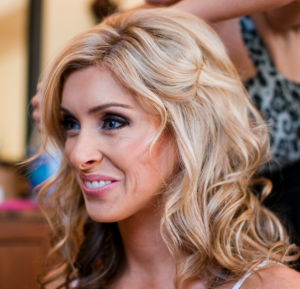 My hair and I are like an old crotchety married couple, even though we live in the same place, we rarely listen to one another and one always gets their way. In this case the dominant party would be my hair! I am much to blame considering I have been dyeing and bleaching my hair blond since I was 18, yes folks I am not a natural blond, which resulted in breakage and dry/damaged locks. I have always invested in different salon quality products, shampoos, and conditioners but I must say that I don't think they really make a difference. And after a $60+ bill every few weeks at the Beauty Supply store I needed to explore another solution.
My hair type is relatively thin, but there is a decent amount, and it is color damaged. I also have trouble taming the baby hairs at my crown for any type of hair style which drives me crazy. I have been using some of the DIY recipes on the web to help reverse some of the damage and also cut my hair care bill in half by not splurging on $25 shampoos and conditioners. Here are some of my favorites and please feel free to share any tips you may have in the comments section!
For Limp or Fine Hair from Woman's Day:
Beer Hair Treatment!!! I still have some left over beer from my housewarming party and since I am pregnant and can't drink it, it makes for the perfect hair treatment!
Mix 1/2 flat beer, 1 tsp of Canola Oil, and a raw egg. Massage into damp clean hair and let sit for 20 minutes. Rinse with cool water. Tip: Any beer will do so don't worry about splurging on an expensive imported wheat beer!
For Dry/ Damaged Hair from The Daily Green:
2 Simple Household products and voila!
Mash medium avocado and 2 tablespoons of honey into a bowl. Massage into hair and leave for 20-30 minutes. Wash hair normally.
Dry Shampoo from All Women's Talk:
I have been spending $15-$30 on different types of dry shampoo that leave my hair still feeling heavy! This single ingredient recipe is a wallet saver!
Dab cornstarch powder on roots when oily and brush out.
Pomade to tame baby hairs:
This was a great tip from stylist, Melissa, over at Diesel Salon in Kensington.
Apply to tame the baby hairs at the base of your hairline and style with toothbrush.