4 Healthy Dishes with Hardboiled Eggs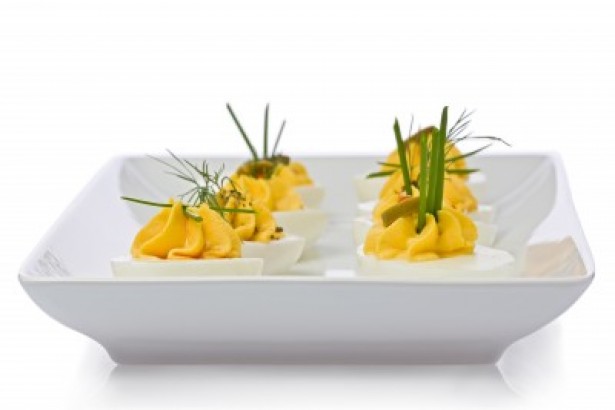 I hope everyone had a lovely weekend and enjoyed their holiday as much as I did!  I was thinking of some fun recipes to post for today and thought it would be a perfect time for dishes that call for hard boiled eggs.  I'm sure many of you have some of these colorful treats leftover in your fridge and you are in luck as there are lots of delicious healthy ways you can include them in your menu this week.
Here are some of my favorites!
Healthy Deviled Eggs – Lighten up this traditional starter by using your favorite hummus to combine with the yolks and some lemon juice, sea salt, cracked pepper and paprika.  Just peel the eggs, slice in half, take out the yolks and mash them together with the ingredients and serve in the egg whites.  Easy, quick and a great low calorie protein packed snack!
Egg Salad Sandwich – Use light mayonnaise and some dijon mustard to combine with cut up eggs (you can use half of the amount of yolks as egg whites to lighten it up even more), add slices of avocado, tomato and top with arugula in between your favorite hearty wholegrain bread.
Cobb Salad – This is a great way to have a light meal with all of your tasty leftovers from Easter feast.  Cut up meat, cheese, avocado, eggs, green beans and whatever else you may have and add your favorite dressing.
Egg White Salad – Mix cut egg whites, celery, green apple and avocado, add in some light mayonnaise, lemon juice, sea salt and ground pepper to taste.
Bon appetit!