7 Free Apps to Help You Plan your Summer Vacation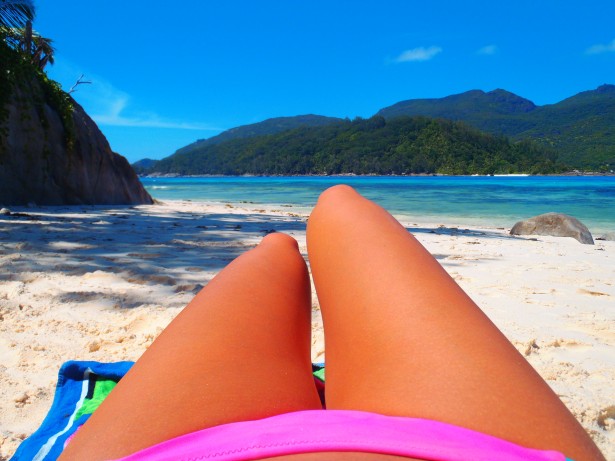 It's official, my husband and I will be moving to Texas later this year when he finishes his time in the Navy!  We are very excited to begin our new adventure and earlier this month enjoyed a week in Galveston exploring our new hometown.  Our trip was definitely a success overall but I wish I had done this post before our one week of vacation as I think these free apps would have been awesome resources to help us maximize every moment on the go.
So if you are planning to get away this summer and want to save yourself time, money and the trouble of planning, download these free apps today!
Save money and paper and download a free guide for your destination with this app that covers the history, culture, cuisine and local attractions in the area.  It gives updated recommendations, maps and information for over 15,000 destinations around the world.
Find a National Park near your destination and spend the day exploring the natural wildlife with this free interactive guide that will help you identify the birds, animals, flowers and trees you will find there.  A great outdoor activity that is inexpensive, educational and will help you get your exercise on the go!
Find out updates on your flight itinerary, gates and airport information by entering your flight number.  I actually did have this app on our trip and it helped us avoid missing our connecting flight because we knew exactly where the gate was we had landed at and where we had to get to in our brief 30 minute layover.
A great tool to help you find the perfect relaxing read for your flight time or poolside.  Features the world's largest social network for bookworms who share reviews and ratings on their reads and has categories of subject matter to help you easily identify your next literary adventure!
This app will help you locate the nearest free wi-fi hotspots to help you get back online anywhere and everywhere!
Need extra motivation to get beach body ready before you have to bare all on vacation?  This free app helps you get there by giving incentives that literally reward your efforts with points that can be redeemed for gift cards you can use on your trip!
Going out of the country and want to keep in touch with friends and family at home?  Download this app on your iPhone (exclusive to iPhone, not on Androids) and as long as you have Wi-Fi and the person you want to call has the app downloaded on their iPhone, your conversation is completely free!  Recommended to me by a friend who uses this tool to stay connected to her family in Belgium and swears by it.