Boston Marathon Relief Efforts and Resources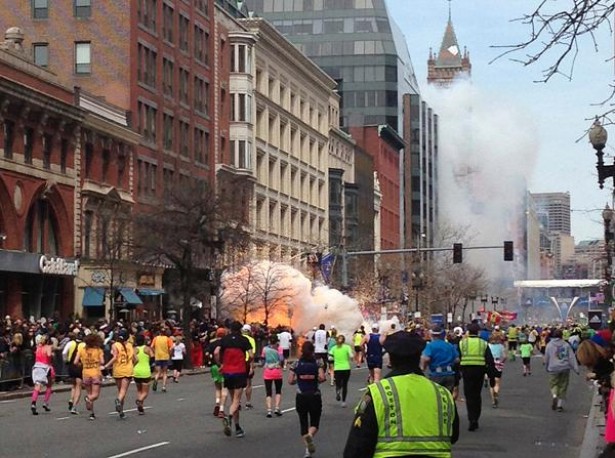 Yesterday an event that is usually a celebration of physical endurance and mental strength turned into a tragedy as the finish line of the Boston Marathon endured two explosions that left three people, including an eight year old boy, dead.  The list of the injured has grown to 176 and the nerves of thousands of participants and attendees still remain on edge as authorities have yet to bring in a suspect.
After a day of surveying the news and scouring the web for any possible relief efforts and assistance, here is what I have found so far.  I will keep posting updates as they unfold as it is still very early in the process.
1.  Provide Information – The authorities are asking that anyone who has video, photos or any other media footage from the event in Boston yesterday provide it to the FBI as it may contain vital information or leads.  Although many of us were nowhere near the event, we may have received footage from friends in attendance over mobile devices or social media and can forward it to authorities.  The hotlines to contact are 1-800-494-TIPS and 1-800-CALL-FBI (1-800-225-5324), prompt #3.
2.  Donate Blood – The American Red Cross is asking for those that want to help to make an appointment to donate blood in the upcoming weeks and months.  Currently the American Red Cross in Boston has sufficient blood supplies on the shelves to support this tragedy as well as adequate financial resources to address the needs of this disaster.  Donating blood and platelets is always a great way to contribute as it provides necessary emergency supplies to be stored for use in future disaster relief scenarios.
3.  Donate to Salvation Army – This organization is providing support to first-responders and survivors with two on-site mobile kitchens.
*4.  Donate to The One Fund Boston – This fund was established by Boston Mayor Tom Menino and Massachusetts Governor Deval Patrick to help those affected.
*5.  Donate to Massachusetts General Hospital – This hospital that is treating many of the injured is accepting donations for trauma and emergency relief.
*6.  Donate to Boston Children's Hospital – Donations to the Marathon Fund go to the trauma and emergency relief fund used to help children needing emergency medical assistance.
7.  Resources – If you know people that have been affected by this tragedy, here are some resources to help them.
8.
 Be aware of false fundraising efforts
 – Many
scams
have already popped up on Twitter.
* updates 4/17/13
And most importantly, sending positive energy and prayers to all of those affected by this horrible tragedy is something we can all do.  Our thoughts and prayers are with all of them today.