Charity Miles: Earn money for charity per mile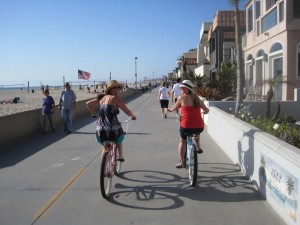 Need extra motivation to keep those decadent desserts and delicious treats off you this holiday season?  Want to help others in need get help over the holidays?  Here's an excellent and easy solution that will inspire you to get fit and help you contribute to your charity of choice.  And on top of that it's free!
Charity Miles is an app that you can download onto your iPhone or Android that will track your distance as you run, walk or bike to earn money for charity.  This incredible organization gets corporate sponsors to donate on your behalf to charities of your choice that include The Nature Conservancy, Wounded Warrior Project, World Food Program, Global Fund and Habitat for Humanity just to name a few.
Donations are a dime per mile for bikers and a quarter per mile for walkers and runners.  And by participating, you help the cause by allowing them to attract even more corporate sponsors.  A true win-win situation is always one that motivates me to participate.  And now I will look and feel healthier for it!
So download the app, strap on your shoes, tell your friends and family and get moving!  Challenge yourself and your family to go for a walk together after dinner every night this month.  And feel good knowing that every step you take makes even more of a difference.