Greenpeace takes on Toxic Fashion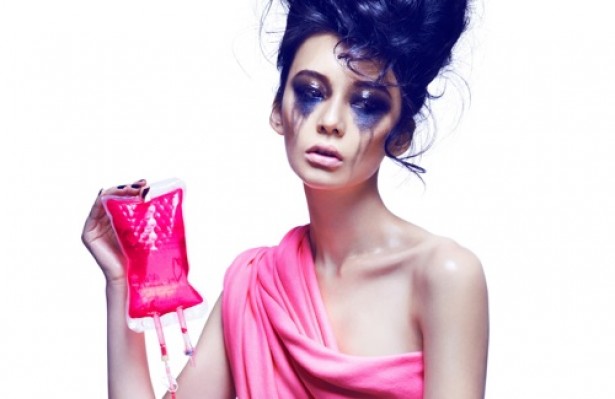 This was a big year for the crusade to end toxic chemicals that were found in a large sampling of clothing pulled from over 20 large retail brands in April of this year.  After tests were conducted on these items at the Greenpeace Research Labs, hormone-disrupting and cancer-forming chemicals were found on nearly all of the clothing articles. The textile manufacturing facilities for these retail giants are also greatly affecting the surrounding aquatic life and contributing severely to water pollution. The Greenpeace Detox Campaign has deemed this "unacceptable" and has called for these retailers to commit to eliminating toxic chemicals in their clothing by 2020. These retailers include Benetton, Calvin Klein, Diesel, Esprit, Gap, Levi Strauss, Victoria's Secret, and Zara.
After reading all the offenders listed above, I was crushed at the realization that these brands were definitely taking up space in my own closet and me without any knowledge of their wrongdoing. I was especially disheartened when my favorite European brand, Zara, was mentioned as the worst offender, being that it is the world's largest apparel retailer, with nearly 850 million clothing items produced annually. I had a flashback to 2002, my junior year in college, when I had left UC Santa Barbara to go study French in Paris at the Sorbonne. I remember strolling by this mystery store near the Place Vendome and spotting what would become my first and favorite army green, double breasted, military coat. I can recall it like it was yesterday, being so elated that I could actually afford the $60 price tag, and eager to start on the wardrobe that would make me feel like a true Parisian instead of the awkward American that I was.
Anyhow, fast-forward to 2012, where for the past year I have been passing the gigantic sign at my home town mall, Fashion Valley,  that grandly states, "Zara Coming Soon" and getting chills. I have been ecstatic that Zara was coming to my neck of the woods and now the power of Detox campaign has assured that Zara will keep a special place in my heart forever.
In response to the global outcry after Greenpeace published these findings, Zara has pledged to eliminating hazardous chemicals from its supply chain by 2020. Mango, Esprit, Nike, H&M, Nike and most recently Levi's, the world's largest denim brand, have also committed to cleaning house by 2020. It just goes to show that with some dedicated research and a lot of support, we can make a difference in the way industry moguls conduct business. The consumers, in this case, were right and thanks to organizations like Greenpeace we weren't going to take no for an answer.
To show your support for this incredible movement, please sign the Detox Fashion Manifesto and share your passion for positive change in fashion.