DIY Lipstick, Lip gloss, and Lip stain for Less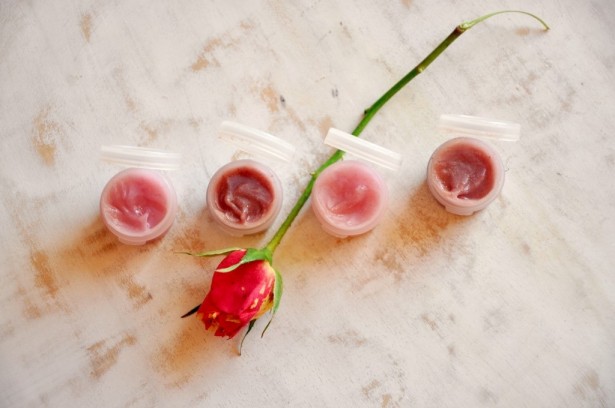 One of my favorite things to do in Spring and Summer is to play around with different lip colors.  I have already purchased 3 new lip glosses in a variety of pinks and corals and still have a ton of shades that I would love to tackle but at $5- $7 a pop I need to start getting creative. I have turned to the DIY blogosphere, as usual, to give me some inexpensive ways to create a Summer lip gloss palette for a lot less!!
Homemade Lip Gloss/Lip Stain: How Does She
Tools:
Directions: Put Un-petroleum jelly in container, mix in 1/3 packet of Crystal light single, stir and let sit for one hour to let crystals dissolve.
Tip: Use Pink Lemonade for a lighter color, play around with Fruit Punch for a more berry tint.
Homemade Natural Lipstick Recipe: Wellness Mama
Tools for sheer base:
1 teaspoon beeswax pastilles
1 teaspoon Shea butter or Cocoa butter
1 teaspoon Coconut oil
Color add ins:
Directions: Melt the beeswax, shea butter/cocoa butter and coconut oil in a glass jar without a lid in a small pot of simmering (not boiling) water. It should melt quickly because so little of each ingredient is used. When melted, remove from heat and add any optional ingredients like color or scent. Put in container of choice.
Please share any of your homemade lip tint recipes in the comments section!

Valen