DIY Projects for Awesome Backyard Entertainment!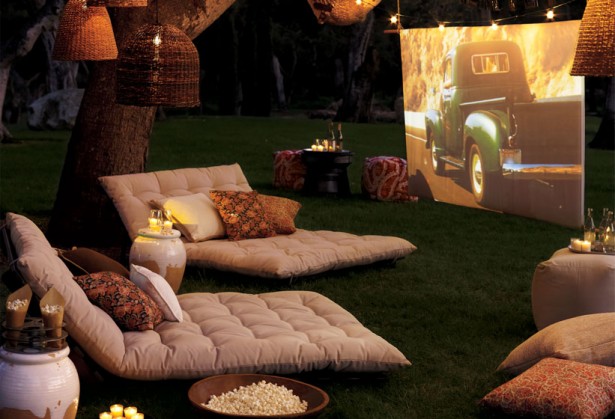 Last Saturday Mark and I spent the day having a blast at our friends house celebrating their sons second birthday. They had food and games for the kids (and lets face it, the husbands) in the backyard complete with a kiddie pool, water toys, and ball/throw set up that provided a full afternoon of entertainment. I have come to realize that this is my new definition of a great weekend pool party instead of the trendy hotel pool parties complete with a DJ and overpriced drinks I loved in my twenties. I know I am getting old.
This will also be the first full summer Mark and I will spend in our new house complete with its own backyard so I felt inspired to get started on some fun and affordable projects to turn my own space into the ultimate in fun and entertainment. I stumbled across A LOT of great DIY projects that seemed fairly doable and wanted to share a few of them with you! Please let me know if you have any other great DIY summer ideas to transform your backyard space!
Create a Backyard Movie Theater: Howtowired.com

Create Backyard Scrabble: Sunset.com
Create a PVC Kid Sprinkler: Instructables.com

Create a Marble Masterpiece in your Fence: Gardendrama.com