Eco-friendly Mother's Day Gifts
Mother's Day is coming up this Sunday and if you are like me and have either a cross country flight or a lengthy road trip that lay between you, this is your reminder to order something to be shipped today!  Here are some beautiful gifts I have found that are reasonably priced and respectful of our Mother Earth.
Recycled Wine Bottle Platters from Uncommon Goods – $18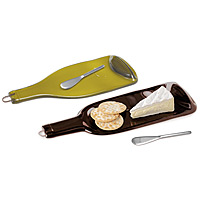 These gorgeous platters are made from 100% recycled glass and are great for cheese plates!  Comes in chardonnay or bordeaux and includes spreader.
Sari Bag from Uncommon Goods – $35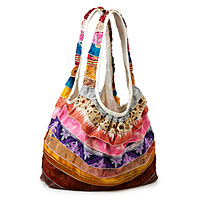 This colorful ruffled shoulder bag is made from recycled saris by craftspeople in India.  A beautiful beach bag for mom this summer!
Everybody's Favorite Tunic from Vivaterra – On sale for $29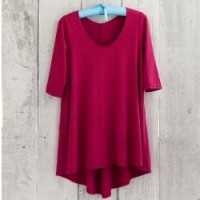 Made from soft organic cotton in the USA, this fuchsia tunic is sure to make mom feel pretty!
Repurposed Layered Wood Frames from Uncommon Goods – $34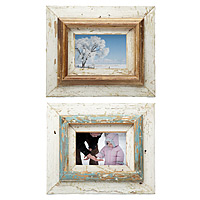 These vintage looking frames come in brown or teal and are handmade from repurposed wood here in Florida.  Mom always loves framed pictures of her babies!
Glass Confetti Hummingbird Feeder from Uncommon Goods – $40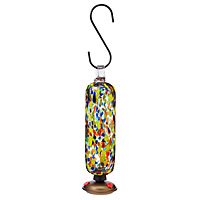 These colorful creations are handmade in Mexico from recycled glass and will brighten up mom's garden while attracting happy hummingbirds!
Potted edible herbs and flowers from Vivaterra – $59
You can choose either the herbs with basil, rosemary and mint or the flowers that come with calendula, violas and nasturtiums.  Both come in a beautiful vintage looking whitewashed recycled wood pallet.
Bamboo Weave Lace Pajamas and Robe from Vivaterra – On sale for $44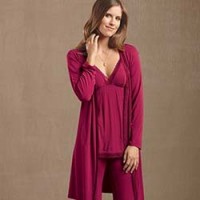 Made from bamboo, these soft sets come in red, black or truffle.  Definitely a great way to pamper mom!
Check out more green gifts for Mom on our Eco-Friendly Mother's Day Gifts Pinterest Board!