Green Product Review: Burt's Bees Replenishing Lip Balm with Pomegranate Oil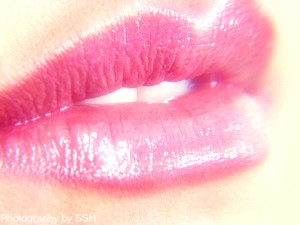 What is the one product that is a must-have in your purse at all times during these cold winter months?  For me it is a good lip moisturizer!
I have been using one by Burt's Bees, one of my favorite eco-friendly brands, for several years now.  It is a great option for budget and eco-savvy shoppers on the go because it is all natural, inexpensive and found in most mainstream supermarkets.
Burt's Bees Replenishing Lip Balm with Pomegranate Oil packs a lot of moisture into a light silky lip balm.  The combination of natural ingredients infused with the antioxidant rich pomegranate oil leaves my lips soft and with an ever so slight tint of pink.  And it has a pleasant smooth texture and hint of pomegranate taste that makes me want to just keep reapplying.
Eco-Criteria:  Made from 100% natural ingredients, no animal-testing, cruelty-free, sustainable packaging, recyclable packaging.  The company also has many green initiatives including reductions in waste, energy and water use, green packaging, conservation efforts and socially responsible projects.
Favorite features:  Intense moisturizing, silky smooth texture, hint of pink tint, convenient packaging, great price point of $2-3.
Not so hot:  I find I have to reapply often if my lips are in a state of emergency.  I wish it were longer lasting.
Bottom Line:   My lips highly recommend it!  I have one in each of my purses and one in the car to keep me covered!