Health and Fitness Gadgets: the new personal trainer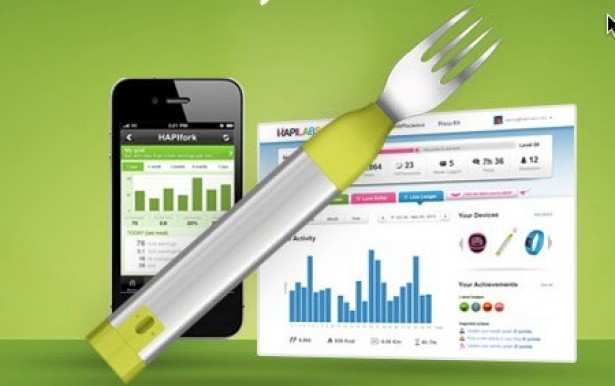 Every year, right around the second week of January, I become a total geek in anticipation of all the new gadgets coming out of the Consumer Electronics Show. This year was no exception with technological advances debuting everything from OLED and 4K TV's to robot massagers. The LG OLED TV is the first organic light-emitting diode TV which is super energy efficient and is only as thick as 3 credit cards, giving it an impressive weigh in of only 16.5 lbs.
What is most impressive though, in my opinion, are all the new devices dedicated to improving health and fitness and I can't wait to strap on my new wristband or headpiece with an LED tracking light and get to work. I have been known in the past to go on a buying frenzy anytime I get the urge to go on one of my health kicks, hoping to gear myself with the next big thing that will literally yell at me if I am not moving enough or if even the slightest thought of a cheeseburger pops into my head. Hey, a girl can dream. If I were the head of one of these digital dynasty's I would come out with a gadget called "The Drill Sergeant" that would serve as my own personal Jillian Michaels.
This year, since my husband and I are now responsible for a new mortgage, we have downsized from a high-end, top of the line gym downtown to the YMCA and have also cut out the personal training sessions we invested in before our wedding. Since we shrunk our fitness investment substantially, I now allow myself one $99 investment per year that provides me with all the health and fitness information I need to track all my goals from home. Many of these gadgets are not on the market until this spring so for now I would like to take a closer look at each of these fitness devices so I can make a more educated decision on what I will carefully budget for.
FitBit Flex– Flex is a wristband that uses sensors to track the users daily activity. It monitors steps taken, calories burned, hours slept, and quality of sleep. After purchasing the Jawbone UP a year ago and having many technical issues with that device, I will be excited to see if the new and improved functionality of the Flex lives up to the pitch. This device also syncs with an iPhone app so you can see how your activity is stacking up against your goals.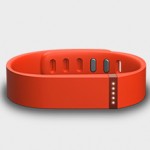 Withings Smart Tracker– Withings is a similar device in functionality but is the size of a USB stick and is clipped onto the users belt or clothing to track daily movement and routine. This small device will track distance and calories, monitor heart rate and also document sleep quality.  
Zensorium's Tinke– This gadget is a small and colorful rectangle that has two round sensors designed to measure heart rate, respiratory rate, blood oxygen level, and heart rate variability over time. The Tinke provides a reading after only a few seconds by bouncing infrared rays through your fingertip and will give you a Vida Index which rates your health on a 1-99 scale.
HAPIfork – This was my favorite health gadget of the 2013 CES that could literally change how Americans go about setting their meals and their tables. This smart fork's electronic handle will help you monitor and track your eating habits and vibrate if it senses that you are eating too fast. This utensil gauges how many food servings (fork to mouth measurement) that you eat in one sitting, the time in between these food servings, and the overall time it took to finish the meal. It will sync all this information to its mobile app which will record your progress.