Healthy Eating P2 Video: Save & Navigate at the Farmers Market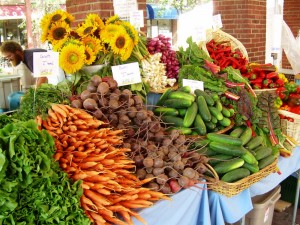 Check out this video of Ranger and I covering the best tips and tricks when navigating and saving at the Farmers Market. Hopefully these will come in handy next time you are trying to get the best deals and find the best produce locally!
Also check out Local Harvest to find the best local produce resource near you! And get the seasonal produce charts on my Seasonal Eating Pinterest Board!