Healthy Thanksgiving Recipes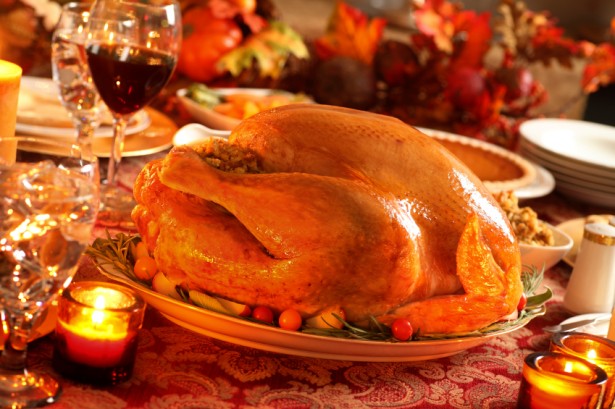 It is hard to believe that the holiday season is upon us and Thanksgiving is only a week away!  I have so incredibly much to be grateful for this year and I feel like the luckiest woman in the world to have my husband home from deployment just in time to celebrate!
I have decided to kick off the season of warm delicious comfort foods by creating a mouthwatering collection of healthy recipes on Pinterest that covers everything from appetizers to turkey to side dishes to dessert.  There are even gluten-free vegan versions of stuffing and pumpkin pie!  I have never seen so many wonderful healthy alternatives to the traditional heavy dishes that add extra flavor with fresh natural ingredients!
Here's a taste of what's in store on our Healthy Thanksgiving Recipes Pinterest board!  Stop on by and check it out!
Stuffed mushrooms veggie appetizer courtesy of Best Health Magazine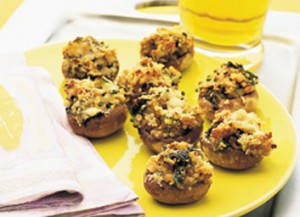 Pear Prosciutto Hazelnut Stuffing courtesy of Eating Well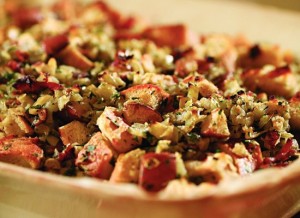 Butternut Squash Gratin courtesy of Best Health Magazine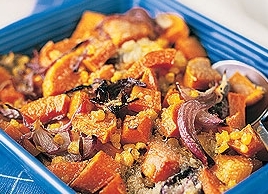 Green Bean Casserole with Crispy Shallots courtesy of Food and Wine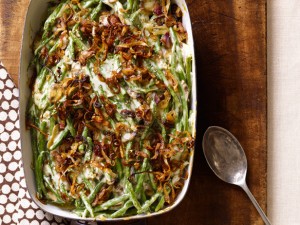 Apricot Glazed Turkey with Fresh Herb Gravy courtesy of Food and Wine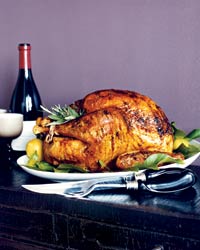 Espresso Gelees with Candied Pistachios courtesy of Food and Wine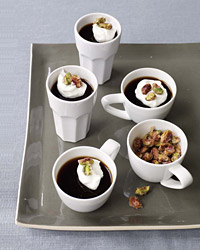 Hope you all have a very Happy Thanksgiving!  Bon Appetit!