Holiday Cheat Sheet: Recycling Resource Guide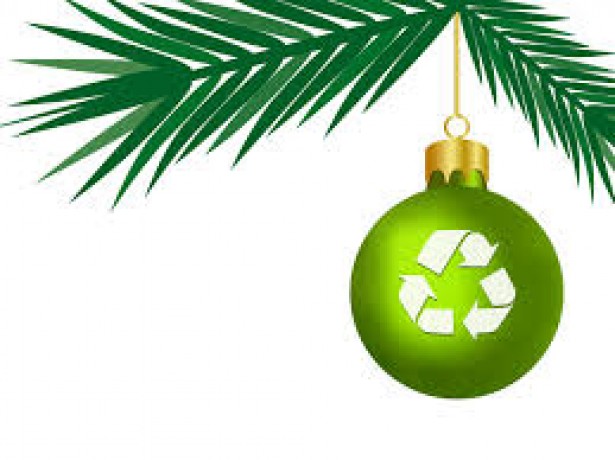 My Thursdays always begin with the wonderful weekly ritual of sprinting out of bed at 5 am to take out the trash and recycling as I race to beat the garbage truck to my curb.  This morning was a success as I actually managed to get there early!  But as I was disposing of my garbage, I noticed something that inspired this post.  Our communal building bins were filled to the brim with cardboard pizza boxes, water bottles and newspaper among other things.
With the holidays coming up and the increased buildup of trash that will accumulate as a result, I thought it the perfect time to make a note of what exactly is recyclable and what is garbage.  We can help divert literally tons of trash from landfills with a little bit of conscious effort when choosing which bin to throw our things away in.  Hopefully this resource will act as your holiday cheat sheet to save you time and hassle in the months to come!
Recyclable curbside (Must be clean and dry)
Holiday cards (without plastic or music inserts)   Envelopes           Catalogs               Magazines
Junk mail             Boxes    Wrapping paper(plain)  Gift bags              Aluminum foil    Aluminum pie plates
Aluminum serving trays                       Plastic bags         Plastic bottles    Plastic cups
Cans      Glass jars            Glass bottles      Cartons             Plastic outer wrapping
Produce bags     Cardboard pizza boxes
Cardboard rolls in toilet paper and paper towel rolls        Cereal boxes (and most food storage boxes)
Newspaper        Printer paper
Wine bottles
Recyclable at specific locations (look up recycling destination near you at Earth 911)
Batteries              Water filters       Cell phones/electronics                                Printer ink cartridges
Cooking oil          Packing peanuts               Wine corks          Car batteries      Motor oil
Christmas trees
You can also lookup a complete list of exactly which items are accepted from the recycling programs in your area by entering your zip code here.
And with all of the festive feasting this season, now is a great time to start composting your food scraps so that by spring you will have nutrient rich fertilizer to use in your garden!  Here's a simple cost-effective way to start!
Hope you all have a happy holiday season!