Home Makeover: Beach Bungalow on a Budget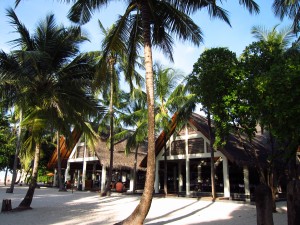 Every year around this time I get the urge to redecorate my home to match my mood of excited anticipation at the approach of summer!  This combined with my HGTV obsession has had me searching for the perfect color scheme and accent pieces that will give my happy little home a fun new makeover.
Having already done this twice this year, I know exactly which items I can change to give me the biggest bang for my buck and transform my small space into a bright beach bungalow.  I have chosen turquoise and lime green as my palette and plan to work in nautical accents inspired by the sea while keeping it all under $100.  Here's what I am going to change to get my desired look and keep me well within budget!
1.  Lighting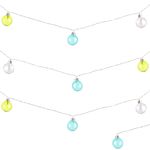 A simple way to set the mood and create ambiance is to add some string lights to a room or outdoor space.  I love these sea glass string lights from Pier 1 for less than $20.  Also, I will use the jars I collect from my kitchen condiments (minced garlic, pasta sauce, olives) and throw in colorful candles from the dollar store and place them throughout the house.
2.  Pillow cases
 Instead of spending a lot on new throw pillows for my couch, I am just going to recover the old ones.  I have the perfect printed cloth napkins (which I LOVE but am missing one in the set so cannot use currently) that I am going to use to make covers with this sew-free DIY tutorial from Centsational girl!
3.  Place mats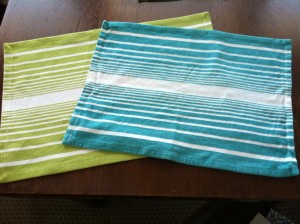 For under $20 for a set of 4, I can give my dining room table a fresh new look!  I chose this beachy color combo from Pier 1. 
4.  Lamp shade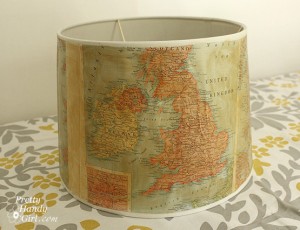 Switch out your old lamp shade to add a pop of color or complement your new style.  I'm going to try my skills and cover my shade with nautical maps using this DIY tutorial from Pretty Handy Girl.
What do you do to switch up your style at home?  I would love to hear your DIY decor ideas!
Thanks!
Vanessa;)