June Seasonal Eating Grocery List and Recipe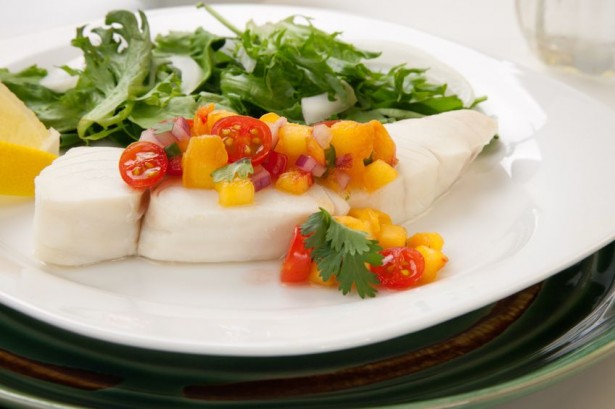 The combination of my ever decreasing stamina (thanks bubs) and my concrete commitment to eating healthy for 2 has made my grocery store visits a much more organized task than in the past. I have found over the last 5 months of eating by the Seasonal Produce Chart that fresh foods can be fun and affordable if bought in season and when they are in bulk. It also allows me to get out of my monotonous snack and recipe purchases and to try something new every month. From now on I will be posting an article every month with the best seasonal fruits and vegetables to buy and some recipes to go with them. Please let me know if I am leaving out any of your favorites!
June Seasonal Fruits and Vegetables Grocery List: Southland Farmers Market Association
Apricots
Avocados
Cherries
Asparagus
Basil
Beans, Green
Beets
Broccoli
Cabbage
Carrots
Cauliflower
Celery
Chard
Citrus:
Grapefruits
Kumquats
Lemons
Navel Oranges,
Valencia Oranges
Collards
Corn
Cucumber
Eggplant
Figs
Grapes
Kale
Kohlrabi
Lettuce
Melons
Mushroom
Mustard
Nectarines
Okra
Onion, dry
Onion, Green
Passion Fruit
Peaches
Pears
Pears, Asian
Peas, Black-eyed
Peppers
Plums
Potatoes
Raspberries
Spinach
Squash, Summer
Strawberries
Tomatoes
Turnips
June Seasonal Recipe: Grilled Halibut with Peach and Pepper Salsa: myrecipes.com
Salsa:
1 1/3 cups coarsely chopped peeled yellow peaches (about 1 pound)
1 cup chopped red bell pepper (about 1 medium)
1/3 cup thinly sliced green onions
1/3 cup chopped fresh arugula
1/4 cup fresh lemon juice (about 2 lemons)
4 teaspoons chopped fresh oregano
1/8 teaspoon salt
1/2 habanero pepper, seeded and minced
1 garlic clove, minced
Fish:
4 teaspoons fresh lemon juice
4 teaspoons olive oil
1/2 teaspoon paprika
1 garlic clove, minced
4 (6-ounce) skinless halibut fillets
3/8 teaspoon salt
3/8 teaspoon freshly ground black pepper
Cooking spray
Also, check here for summer grilling recipes including this seasonal produce as well as DIY Face Masks you can make from the ingredient list above!  Now none of your fresh produce will go to waste!