PaperKarma: Free App that Stops Junkmail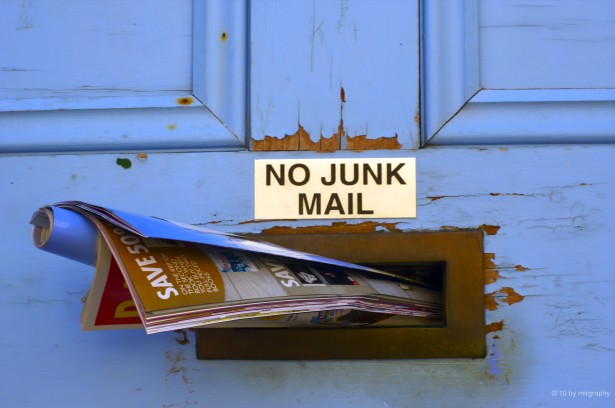 This weekend marked the official start to spring with the changing of the clocks which means it's time to start the annual spring cleaning!  One of the biggest contributors to my household clutter is the never ending pile of junk mail that seems to multiply exponentially daily.  And I have just discovered an app that can get rid of this constant nuisance permanently!
PaperKarma is a free app that is simple to use and gets to the root of the problem.  All you have to do is download the app, take a picture of the mail that clearly includes the senders information, enter your address and hit the unsubscribe button.  PaperKarma then contacts the mailer on your behalf and removes you from their mailing list.  It's that easy!
This app works for all of those credit card offers, cable promotions and other newsletters or coupon packs you receive that you normally don't want or use.  Usually I recycle my junk mail but when it comes to the credit card offers I always have to tear them up or shred them which is the biggest reason my junk mail piles up.  I must say I am very happy to have a way to get off of those lists! 
However, there are some advertisers that litter an entire zip code with junk mail and for those PaperKarma will not work.  Also, it may take some time to process the requests but you should receive a notice once your request has gone through.  As for me, I have downloaded the app, taken my first snapshot and received confirmation all within an hour of my start!
And of course not only does this app work to help your home stay clutter-free but it works to save the paper used and waste produced by these mailers.  According to PaperKarma, 100 billion pieces of unwanted mail are sent every year in the United States alone.  A service that can cut down the environmental impact of this problem and make my life easier is a win-win in my book!