Save Money and Reduce Waste: Upcycle DIY Ideas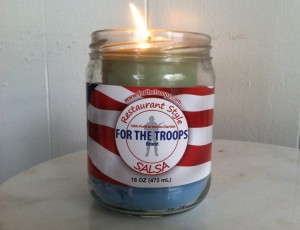 One of my favorite new hobbies was born when an old bad habit was transformed into a creative outlet.  I no longer consider myself a pack rat but a proud designer of new objects that allow me to save money and reduce waste by upcycling old items.
It began when I lived in the Seychelles islands on a research base far from any shops or amenities.  With such limited access to resources, we found endless ways to use and reuse many times over even the smallest scraps of fabric from old pillowcases.  My closet was made from a broomstick hanging from a piece of rope and my shoe rack made from scraps of old wood nailed together.  We even decorated the base for a fiesta party by making banners made from colorful plastic bags.
I was pleasantly surprised to find out upon my return stateside that this is a hot trend practiced by a growing population of conscious consumers who want to save money by maximizing the lifespan of everything in their possession.
My favorite household items to upcycle are the glass jars from my minced garlic, pasta sauce and olives which I have made into tea candle votives, candy jars, colorful centerpieces, napkin holders, piggy banks and pen holders.  I also have been enjoying using these jars to hold my homemade smoothies, sauces and DIY hair and face products.
Other items I collect for upcycle projects are wine corks, old maps, books, used wrapping paper, colorful magazines, safety pins, cards, wine bottles, t shirts and sweaters.  You can make everything from classy chandeliers to jewelry to herb gardens to floor mats to e-reader covers with these items that you would normally discard.  And it doesn't take much time, effort or cash.  Actually, many people are making good money by upcycling items and reselling them.  Just check out Etsy!
I have started a board of Upcycle DIY Ideas on Pinterest that are a collection of my favorite projects you can do at home on your own!
I would also love to hear what have been your most fun and successful upcycle creations!