Seasonal Produce Calendar: Summer Grilling Recipes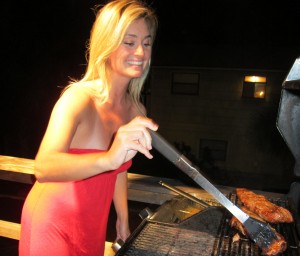 One of the many things I love about the summer season is the chance to spend my evenings on the porch cooking on the grill.  The combination of soaking in the sun, the smoky smell from the grill and the fact that I don't have to clean pots and pans for the preparation of the dinner is simply irresistible.  And pair it with a glass of wine and the recipe for my perfect summer meal is complete.
In the past, I have focused my grilling efforts mainly on meat.  This summer I am feeling inspired by all of the fresh produce in season to take on the challenge of grilling vegetables and fruit to expand my menu.  And I have found a multitude of mouthwatering recipes that I am anxious to try.
Here are a few of my favorites!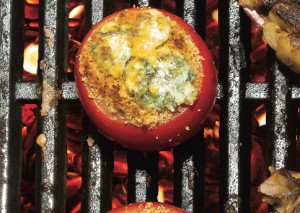 Blue Cheese Crusted Tomatoes by Bon Appetit (serves 6)
12 medium tomatoes
3/4 cup crumbled blue cheese
1 tbsp olive oil
1/2 cup fine dry breadcrumbs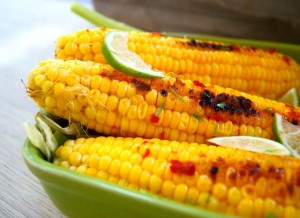 Grilled Chile Lime Corn on the Cob from Cooking on the Weekends (serves 4)
4 ears of corn
2 tbsp unsalted butter, softened
1.5 tsp chili paste
Zest from 1 lime
1 tsp lime juice
1/4 tsp sea salt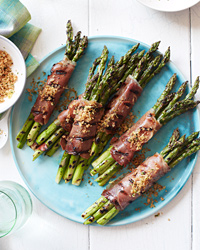 Grilled Prosciutto Wrapped Asparagus from Food and Wine (serves 6)
1 lb thin asparagus
12 thin slices prosciutto
1/4 cup dry bread crumbs
1 clove garlic minced
1 tbsp grated parmesan cheese
1 tbsp minced parsley
1 tsp lemon zest
1 tbsp olive oil
sea salt,  black pepper
Check out more recipes on our Seasonal Produce Calendar: Summer Grilling Recipes Pinterest Board!