Sustainable Summer: Eco-Friendly Swimwear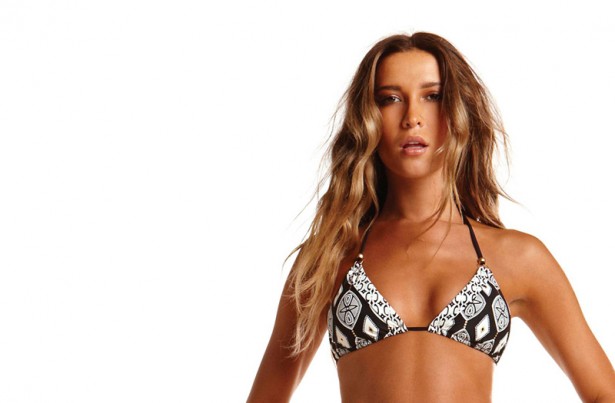 With the limitations of my big belly increasing, I have been investing more and more time into a hobby I like to call "post-bubs clothes hunting, " where I find a great brand or outfit I cant wait to fit into again and furiously pin it to my fashion board on Pinterest. It has become a sort of obsession in hopes that it motivates me to get right back to the gym and right back into my former waistline. In fact, I like it so much, that it has inspired me to do a summer series on green fashion finds considering my favorite article of clothing has always been the summer dress! This week I will start with some great eco-friendly bathing suit brands I have been reading about on Ecoterre that have caught my eye!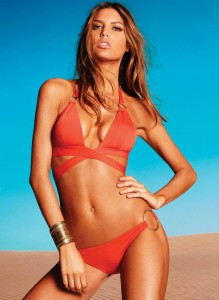 This ultra-sexy swimwear line is not only great because you can mix and match tops and bottoms but they also have a line of "green bikinis" that are composed of materials diverted from landfills. The owner, Amahlia Stevens, is also a So- Cal native so all of the bikinis are made right here at home.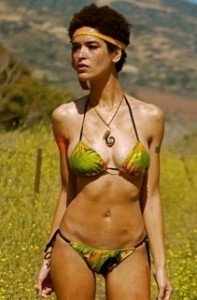 This simple and eco-conscious brand was born from the exotic global travel of the owner/former-model, Natalie Golonka and loved by huge stars like Rihanna. Her bathing suits come from recycled, vintage fabrics that she has found on her travels and then reworked into one-of-a-kind bikinis that are flattering and unique.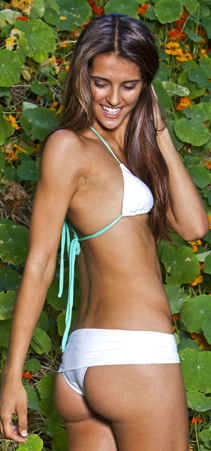 "Odina means divine creative inspiration and our inspiration lies in creating sustainable, highly-functional and fashionable   swimwear that is locally made from recycled and reclaimed fabrics." I think that combined with there irresistible bikinis, says it all!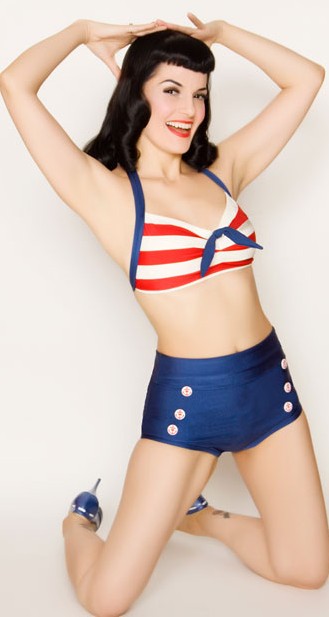 These old school glam, pin-up inspired bikinis were a must-add to the list considering they are handmade right here in San Diego. This adorable suit is the perfect purchase for a July 4th soiree in style!