Tips for Having an Eco-Friendly July 4th!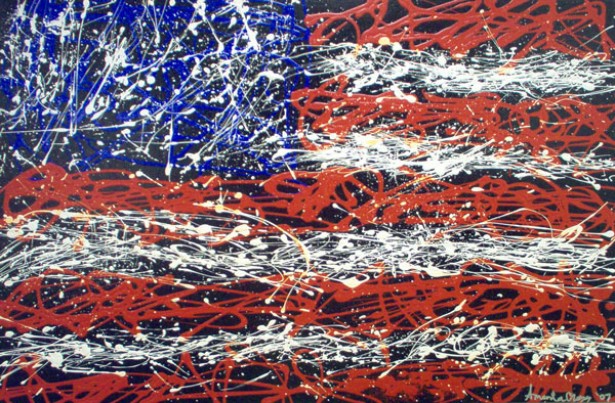 We are only one week away from one of my favorite holidays of the year, the Fourth of July!  I love everything about this celebration starting with spending the day at the beach to BBQing with good friends and family to cooling off with refreshing frosty drinks and ending up under a star spangled sky of fireworks.  This day includes all of the best quintessential American traditions and I always go all out!
That being said, it is easy to get carried away in all of the fun and leave behind a trail of trash and a hefty carbon footprint.  But it is also just as easy not to if you plan your day in advance.  And you can make it a much healthier, safer, environmentally- friendly and cost-effective celebration in just a few simple steps!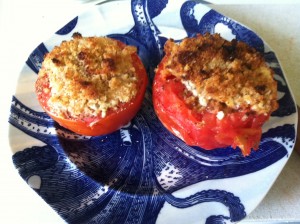 1.  Cool off with fresh fruit and veggies – Summer brings a host of ripe produce that is great for parties as it is healthy, colorful and good finger food!  Stock up on these tasty treats and you will cut down on the amount of meat you need to feed your guests which will save you money and the carbon footprint that comes along with the production of red meat.  Here are some great recipes for the grill including the blue cheese crusted tomatoes shown above!
2.  Beach clean up – Be sure to pick up after your group and around your area to help minimize the amount of trash that ends up in the ocean.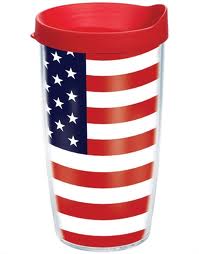 3.  Reusable cup – Pick up a festive cup that you will want to reuse!  I bought this American flag Tervis tumbler that is insulated to keep drinks cold, has a sealed lid to protect against spilling and fits in cup holders easily.  And it comes with a lifetime guarantee!  An easy way to keep plastic bottles and red solo cups from ending up on the beach or in a landfill.
4.  Drink responsibly – If you are throwing a party and plan on serving beer, opt for a keg.  It will save you the headache of having to collect all of the cans and bottles post-party.  And it can be cost-effective.  Let guests know ahead of time so they can bring their own reusable cup and you will save yourself even more trash troubles.  And if you do use bottles or cans, be sure to recycle them.
5.  Use sustainable or biodegradable plates and utensils – There are many options out there for tableware made from sustainable materials such as bamboo or compostable materials such as sugarcane that are better options than paper or plastic.
6.  Compost – Take all of your leftover produce scraps (uncooked) from your festive feast and throw them into your compost bin.  Here's an easy way to start your own!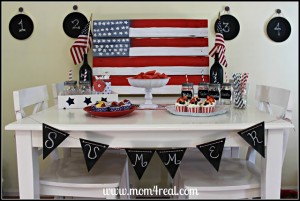 7.  DIY upcycled party decorations – There are so many festive fun ways to give your celebration patriotic flair with things you already have at home!  Check out these adorable ideas from Mom 4 Real!
8.  Plan your transportation ahead – Get your exercise and avoid drinking and driving by opting for peddling instead!  Or if you have a group, hop in a van cab or plan a carpool with a responsible designated driver.  It will save you money, fuel and get you home safely.
9.  Skip the fireworks – I don't mean altogether, just pass on purchasing your own.  Not only are they dangerous (and illegal in many places) they are bad for the environment with the metallic pollutants they release.
I hope everyone has a wonderful holiday and would love to hear how you plan to celebrate this special day!