Tips from the Pros: Interview with esthetician Elizabeth Herter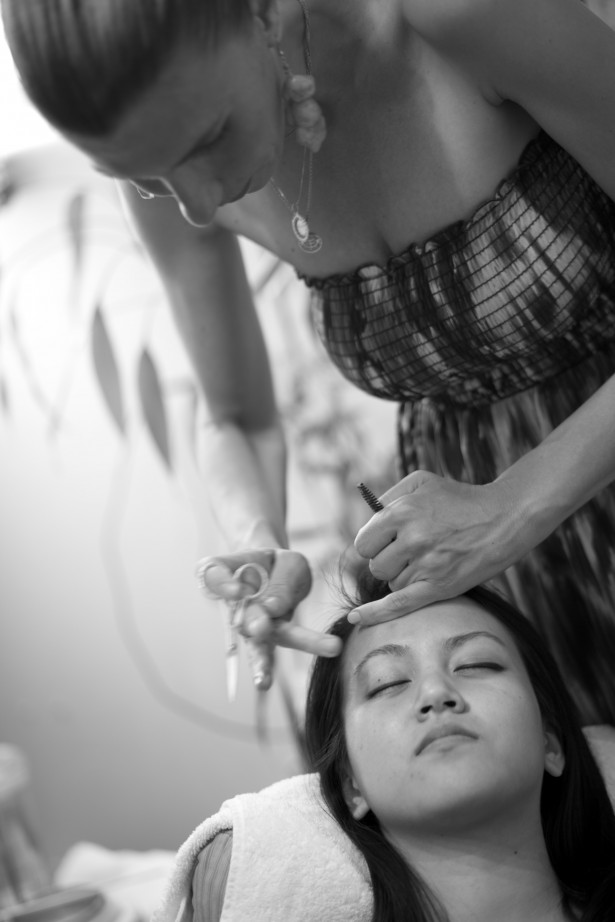 Today's post is an interview with esthetician, Elizabeth Herter, from The Brow Bar at Clip Art Salon. Elizabeth has completely transformed my brows and her consistent 5 star ratings on Yelp from her adoring clientele are a true testament to her talent. Her 7 years of experience and passion for beauty make her uniquely qualified to share her tips on beauty and skincare. Read on to discover what she has shared from her years of practicing esthetics.
How long have you been a licensed esthetician?
I started my venture as an esthetician soon after I graduated from San Diego State. I have always loved the beauty industry with a particular interest and passion for skincare. My tenure with LVMH as a freelance artist for Dior was one of my first jobs within "the industry". After that, I was hooked. I loved the freedom of expression and the artistic energy that surrounded me. It was at that job I started making connections which led me to my position with Anastasia, "Eyebrow waxer to the stars". I trained at her salon up in Los Angeles and watched her wax the eyebrows of some television and film personalities as well as your in the know locals. It wasn't long before I branched out on my own and ended up in Kensington, my cozy neighborhood that I have grown to adore. Through the years I have learned so much about skincare and have gotten fantastic feedback from my beautiful clients.
What are your favorite skincare tips that you recommend to your clients?
I have noticed that my clients have a tendency to over scrub and use too abrasive of products which end up contributing to a worsening of whichever problem they are trying to solve. Use a scrub every once in a while and for exfoliation try a clean warm washcloth nightly. Buy a stack of them so you can use a clean one each time. Try gentle cleansers instead of acne cleansers. If the skin gets stripped of all its natural oils it will actually start producing MORE oil. Go to the drugstore and buy a brand like Aveeno, my dermatologist swears by their products.
Out of all the products that are on the market for anti-aging, what are your top 3 must haves?
For those who can't stand sunscreen I say to at least wear make up with some sun protection. Quite honestly anti-aging products can only do so much because they are topical and therefore their efficacy is limited. I have been told by more than one med-spa that the best thing to do is lather on super thick cream right under the eyes. That skin is most prone to wrinkling and you can literally buy inexpensive cream as long as it is THICK and the skin under the eyes doesn't breakout, so no fear for those who dread putting heavy creams on their face. As for Retin-A, I say if you live in a very cloudy city it's a good idea, but not so much for those of us who live in Southern California!
For your everyday beauty products what is worth splurging on and where can you save?
I spend, by far, the most on really good cleansers. I never skip washing my face at night. Never. Sometimes I leave my cleanser on as a mask, then steam a washcloth and go over my face a few times. A really good DIY mask afterwards: 2 tsps of puréed canned pumpkin and 1/2 tsp of honey. Mix together. Leave on for 10 minutes. Cleanse well. Oh, and I splurge on fancy toothpaste. I found one they import from Italy and it feels decadent, so I like to treat myself. We all deserve to pamper ourselves every once in a while after all!