Under $20 and 20 minutes: Blackened Fish Tacos with Mango Salsa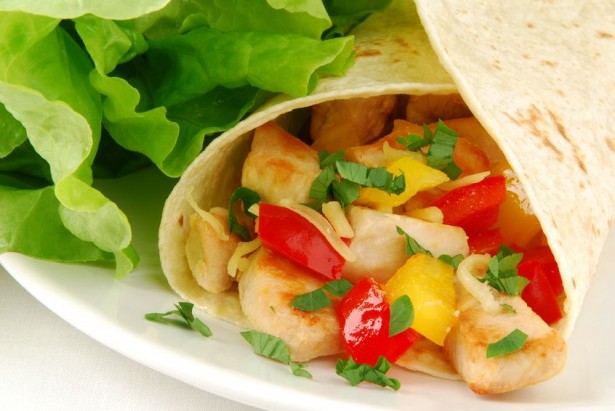 Last week I was struck with an intense craving for fish tacos after taking my board out and working up an appetite paddling around in the surf.  I think it had something to do with the combination of sunshine, salt water, reggae music and the thought of a cold Corona that had my stomach growling for my favorite summer meal.  Usually I would go out to a restaurant to indulge in some fine fish tacos but I decided to keep with my personal challenge of mastering new meals and figure out how to make them on my own.  And if I may toot my own horn here for a minute, I think they turned out better than I have ever had in a restaurant and my husband concurs!
They were incredibly simple and quick to make, the most labor and time intensive part was the chopping of the salsa ingredients.  I chose tilapia as my fish because it is delicious, inexpensive and a good choice according to the Monterey Bay Aquarium Sustainable Seafood Guide  when farmed in the U.S., Ecuador and Canada.
I hope you enjoy them as much as we did!
Ingredients
1 lb tilapia filets (I usually stick to the 1/2 lb per person rule and this made a total of 6 hearty tacos)
blackened seasoning
1 tbsp olive oil
1 mango, peeled and diced
2 tomatoes, seeded and diced
1/3 cup red onion, diced
1/4 cup green bell pepper, diced
1/4 cup cilantro, chopped
1 lime
1 tsp garlic powder
sea salt & black pepper
tortillas (I used flour)
Directions – Salsa – Combine mango, tomatoes, onion, bell pepper and cilantro in mixing bowl.  Cut lime in half and squeeze into mixture adding garlic powder and salt and pepper to taste.  Fish – Rub blackened seasoning into fish filets to coat both sides.  Heat olive oil in large pan on medium/high heat.  Let pan and oil get hot before placing fish in pan.  Depending on the thickness of the filets, it should take about 1-2 minutes per side to cook completely.  Warm tortillas in separate pan on grill or microwave 10 seconds per tortilla.  Add fish in tortillas and top with salsa.
Et voila!  Bon appetit!