Valentine's Day Unveiled: Less Money with More Impact!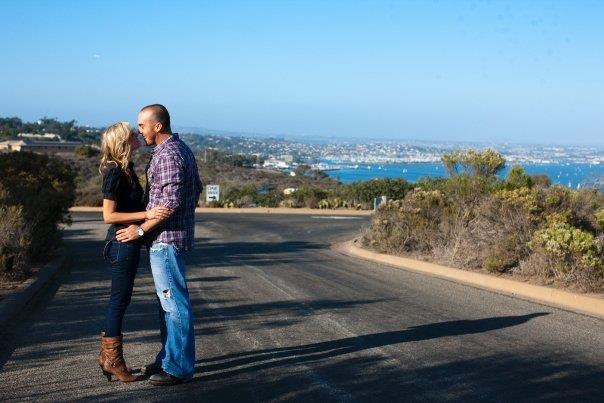 Yes, it is in fact true, I am named after Valentine's Day. My mother and father were married on Valentine's Day and hence I was spared the great injustice of being named Valentine when they shortened it to a simple Valen. I love my name and so I have always felt a sort of affinity for the holiday even though the conspirist in me thinks it was made up by greedy retailers that haven't had a good shopping influx since Christmas. But hey, I am always up for a love infused day to show my husband how much I appreciate him, so let the arrows fly.
This is not always as easy as it sounds. With a baby on the way and 5 years of Valentine's celebrations already under our belt, my struggle is now having an original date night that doesn't cost an arm and a leg. Last year the average spent per person for Valentine's Day was $120, and since the focus falls on one day, prices for normal retail products and availability of restaurant reservations can make the day an expensive nightmare. There are definitely a few tricks that I have learned over the years and have also read up on that will help you increase the intimacy without breaking the bank.
Communicate and Prioritize:
I know that typically Valentine's Day is supposed to be a day filled with a 12 hour carnival of surprises and spoils, but by communicating your expectations for this occasion, a lot of high cost items with low impact can be avoided. Mark and I talked about Valentine's Day this year and decided that we would rather focus our funds on decorating the nursery than spend money on flowers and jewelry that I don't need or want. We decided that a dinner reservation, which will be very special since I haven't felt like going out much since becoming pregnant, will be our focus and I couldn't be more excited!
The Darling is in the Details:
No one knows my husband better than I do so instead of buying him a boring tie I will pay attention to all the little details of the day that will make it enjoyable for him. For example, Mark loves nothing more in the AM than a clean house and his morning coffee. He usually tip toes around in the morning and lets me sleep in, since I am pregnant, so on V-Day I am turning the tables. I will make sure to set an alarm, tidy up the house, feed Ranger, and keep all his favorite coffee and accoutrements on hand so I can spoil him a little. Being just a little extra thoughtful can do wonders for keeping stress at bay and creating a truly loving holiday.
V-Day Voucher of love:
Often giving your spouse exactly what they want does not always require a trip to the store. Creating personalized vouchers of things you will do for your special someone can be a very effective gift. For my husband, the promise of a 30 minute back scratch would go much farther than $150 message at the top day spa, so get creative. Here are a few ideas:
Voucher good for his favorite home cooked meal.
Voucher good for a night in charge of the remote with no questions asked. (If he would like to watch Swingers and Heat back to back, I wont say a thing!)
Voucher good for a week of dirty laundry done by yours truly.
Voucher good for a night of fantasy fulfilled (you get the picture.)
Give your Time and Attention:
Many times with the rush and hustle of jobs and life we forget to just spend a few minutes focusing on the other and really paying attention to how their feeling. Whether you decide to make a reservation or spend the night at home by a candle lit meal, make sure to shut off all smartphones, and give a distraction free evening to your special someone. Most memories are made on how the time is spent rather than on what gifts were gained and that is the true meaning of showing your love on a special day!
Happy Valentine's Day!