Adventure Travel Trend: Volunteer Expeditions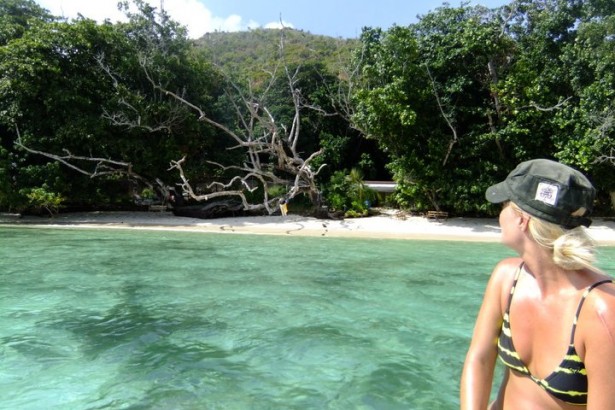 Are you looking for an adventure of a lifetime that allows you to give back and get even more in return?  Whether you want to work to conserve endangered species or help improve the lives of people less fortunate, volunteer expeditions are the perfect answer for you!
These expeditions have gained such popularity recently that there are many companies that provide a wide variety of exotic destinations for all ages and time commitments ranging from one week to over a year.  And it is an excellent way to be fully immersed in the local culture and customs and make lasting friendships around the world.
Two years ago I took the leap and signed up to volunteer for a ten week marine conservation expedition in a place I had never heard of before, the Seychelles islands.  My destination was literally exactly on the other side of the world from my home in Los Angeles and I was terrified yet more excited than I have ever been.  I had only been scuba diving once in my life and was not officially certified and yet I was signed up to spend 3 hours a day diving under the water identifying and measuring species of coral I could not even pronounce.
Once there I met people from all over the world, lived free from the distraction of cell phones and wireless connections and learned more about the ocean and myself than I ever had before.  I actually saw the Milky Way, lived next to sea turtles and learned to drive stick shift on the other side of the car and drive on the other side of the road.
I was so fully immersed in the present and the daily routine of expedition life, although grueling at many times, cleared my head of all of the stresses back home.  Every morning I would jump out of bed at 5 am in excitement of the day to come and every night I would collapse in sheer exhaustion with a sense of satisfaction at having completed something so meaningful.  I even enjoyed memorizing the latin names of 50 different species of coral and the long trek out to the boat with all of my dive gear in the hot sun.
I will warn that this type of adventure is not for everyone as it completely takes you out of your normal comfort zone but I promise that it will change you forever in the best way possible.  I don't know a single person that I have met from that experience that does not agree.  In fact, many of us have gone on to get masters degrees and start careers in marine conservation.  And we have had many reunions across the globe to reminisce about our adventures in tropical paradise.
The other great part about these expeditions is the interaction with the local people and culture.  Every week we taught local school children marine biology lessons and enjoyed the night markets full of the local dishes, music and fire dancing shows.  We also held events to entertain the local orphans and fundraise for their home.
So if you have the time and the courage I HIGHLY RECOMMEND you check out one of these opportunities and go!  Whether you go with your spouse, a friend or brave it alone you will not regret it.  There may be moments of weakness once you are there but in the end you will have priceless memories that are intrinsically unique.  And you will be a stronger person overall for your contribution.
Check out the expedition that changed my life here!  Thank you Global Vision International (GVI)!
Here are some other reputable expedition companies that I have had friends volunteer at and work for that are recommended by them: Frontier Expeditions, REI Adventures,  Operation Wallacea, Zoox.