Grow Thicker and Longer Hair and Eyelashes Naturally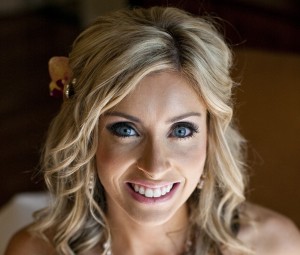 I was out to lunch this weekend with a group of friends and couldn't help noticing the beautifully long and full set of eyelashes on one of my friends about to get married. Hers are all natural but it took me back to the months before my wedding vows and the hundreds of dollars I spent on formulas like Revitalash, which abruptly stopped working the second I ran out of it. I would love to get back to that length and fullness without paying and arm and a leg so once again I have gone on a hunt for some all natural lash and hair growth solutions. Here is what I found.
Eyebrow and Lash Growth with Castor Oil: Livestrong.com
Apply olive oil or castor oil to your eyelashes before bed. Use a clean mascara brush to apply the oil as if it were mascara. Rub the oil between your finger and thumb and apply, if you don't have a mascara brush. Avoid getting the oil in your eyes. If you miss and get some in the eyes, rinse them thoroughly and repeatedly with water. Remove the oil first thing in the morning with a gentle soap and water or with eye makeup remover.
Tip: Can also use to thicken eyebrows as well
Vitamin H and Calcium for Lash Growth: thebeautyinsiders.com
Vitamin H is known as biotin and encourages new eyelash growth by increasing the blood flow to the lashes. Calcium is a mineral that helps keep lashes healthy and growing by strengthening them and preventing them from falling out. The combination of these 2 supplements will help to grow better and thicker lashes.
Nettle and Rosemary for Hair Growth: NaturalNews.com
Nettle: Nettles have been shown to stimulate the growth of hair. This native plant can be picked in the spring or summer and used fresh or dried. Out of season, herbal nettles can be purchased in the dried form. Either can be made into a tincture and added to the soap base.
Rosemary: Rosemary has been used as a hair tonic in folk medicine for centuries. It has a stimulating action on hair follicles. Because hair growth begins in the follicles, adding rosemary to a homemade shampoo will stimulate the growth and regrowth of hair. Rosemary blooms all summer long and can be picked and used fresh in a tincture, or dried for later use.
Tip to make tincture at home: Herbal tinctures can be made at home. The process is similar to making tea, but the tincture uses more tea and less water to create a concentrate. Add three teaspoons of herbs to six ounces of water. Allow the herbs to steep for 15 minutes and then strain out the herbs. Two ounces of the tincture can be added to four ounces of soap base.