Responsible Recycling: Everything from A to MP3s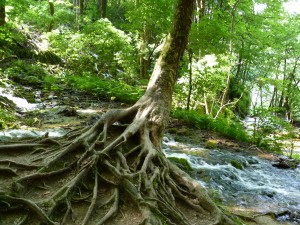 Ever wonder what to do with all of those batteries in your children's toys and remotes once their lives have ended?  Do you hurriedly replace them with new ones and debate whether to just throw them away in the trash or compile them somewhere until you figure out how to responsibly dispose of them?  I know I have a bag full of used batteries under a bed somewhere in this house and now I have finally found the answer to my dilemma.
It actually started when my brother in law moved out and was going to dispose of his old printer in the dumpster.  Instinctively, I told him to leave it with me and I would figure out how to get rid of it without having it and all of its harmful components wind up in a landfill.  And now that I am having guests coming into town for the holidays and am finally cleaning those things that I usually ignore, sure enough the printer and the bag of batteries have reared their ugly heads.
So what do you do with your used printers, ink cartridges, batteries, plastics, electronics, paint, household and hazardous materials?  And why does it matter?  In our busy lives it is easy to justify getting it out of our hair as quickly and conveniently as possible but it does matter where it goes.  Because if it winds up in a landfill, those harmful chemicals could eventually make their way into our water sources.
Earth911 is a resource that should have a place in everyone's favorites.  This site has a convenient search engine to find out where to recycle these items locally.  Just enter the item you want to recycle and the city you are located in and it will give you a list of places that will take them off of your hands safely and responsibly.  This website has tips on recycling everything from cigarette butts to toothbrushes to deodorant cases and more.
Also, there are interesting ways to reduce your waste and reuse as well as articles on how other people and companies are finding creative ways to reduce, recycle and reuse.
The best part is they have an app called iRecycle that is free to download and can be used on the go when you are out and about and need to find the nearest place to offload your items.
So download iRecycle today so you have all the tools you need before the holiday rush hits to make sure you know where to dispose of everything from A to Z!
I have downloaded my iRecycle app and my local Hazardous Waste facility is first on my list of to-do's today!
Happy recycling!